Shakespeare in Shoreditch, sponsored by Principal Tower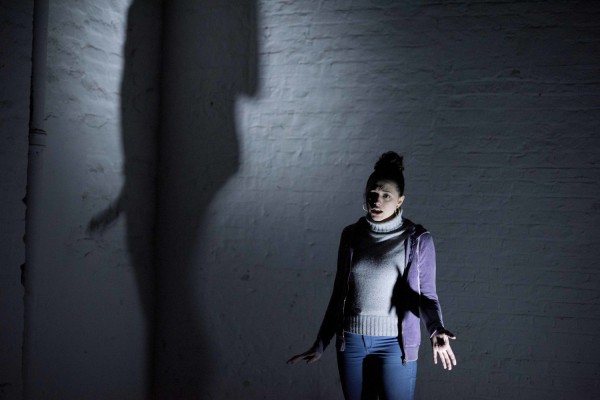 SHAKESPEARE IN SHOREDITCH FESTIVAL:
Shakespeare in Shoreditch was launched to celebrate Shakespeare's historic connection to Shoreditch. Dedicated to inspiring creativity through the lens of Shakespeare's works, the programme is built around a focus upon radical reinvention; playful experimentation and new perspectives.
Conceived and produced by Francesca Duncan, Joshua Nawras and Felix Mortimer, Shakespeare in Shoreditch was developed from RIFT's work on Hoxton Street with O Brave New World (2012) and The Trial (2013). The Festival was launched in April 2014 with the commissioning of 10 new plays and the inaugural Festival followed in October 2014. Shakespeare in Shoreditch now operates its own programme of activities and became a charity in 2015.
The 2016 festival is delivered in collaboration with RIFT and supported by New Diorama, BL-NK, Hackney Council, British Land and The Creative Exchange.
The Shakespeare in Shoreditch Festival 2016 is sponsored by Principal Tower.
THE PLAYS
Grey Man
Maya knows a lot of good scary stories. Loads. Too many really. She hates them. But why then, is she telling them all to us? Two sisters grow up on either side of a bedroom wall, one tells the stories, and the other hears them.
Written by Lulu Raczka
Directed by Robyn Winfield - Smith
The H-Word
On the trendiest side of London's most happening street – The H-Word. A place for everyone. A place where people can be themselves. A café for the future, but haunted by the past, in a play about spirits, belonging and gentrification.
Written by David Watson
Directed by Emma Baggott
Pelican Daughters
A reversal of King Lear set in the shifting landscape of East London, Pelican Daughters is about sibling rivalry, filial bonds and the inescapability of our roots.
Written by Amy Rosenthal
Directed by Kay Michael
This is Art
Set at the Desdemona Gallery in an ever changing Hoxton, This is Art explores jealousy, betrayal and how we make a mark to express who we really are.
Written by Charlene James
Directed by Hannah Banister
THE WRITERS
Lulu Raczka is an award-winning young playwright. She is a Company Director of Barrel Organ Theatre, who she worked with on her play NOTHING, which has toured the UK. Lulu has also had her work performed at the Sheffield Crucible, and the Soho Theatre. She is currently working on a play for the Gate Theatre and Some People Talk about Violence with Barrel Organ.
David Watson's other plays include Housed (Old Vic Community Company), The Serpent's Tooth (Almeida), You cannot go forward from where you are now (Paines Plough/Oran Mor), Pieces of Vincent (Arcola/Paines Plough), Flight Path (Bush/Out of Joint) and Just a Bloke (Royal Court Young Writers Festival.) He is under commission to Birmingham Rep, Cardboard Citizens and the Royal Court. His TV work includes the BAFTA award-winning L8R (BBC Education /Actorshop.)
Amy Rosenthal has been writing for stage and radio since 1998. Her theatre work includes Polar Bears (West Yorkshire Playhouse); The Tailor-Made Man - A New Musical (Arts Theatre West End); On The Rocks (Hampstead Theatre); Sitting Pretty (Watford Palace Theatre, UK Tour, Hypothetical Theatre New York); Jerusalem Syndrome (Manchester Royal Exchange Studio, Soho Theatre);Henna Night (Chelsea Theatre). Amy wrote the libretto for chamber opera Entanglement, touring summer 2015, and is currently working on two musicals and a new play.
Charlene James is a playwright and an actor. In 2008, she participated in the Royal Court's Young Writers Programme and in 2012 was selected to be one of the 503 Five at Theatre 503. In 2013 Charlene became a writer in residence at the Birmingham Rep for their season focusing on mental health. Charlene was awarded the Alfred Fagon Award, for best new play at the National Theatre for Cuttin' It, a play focusing on Female Genital Mutilation which also won the George Devine Award 2015.
Issued by Shakespeare In Shoreditch
+44 (0)7776 374490
www.ShakespeareinShoreditch.in
Contact Details
Press Office: info@shakespeareinshoreditch.in
Francesca Duncan: francesca@r-ft.co.uk