PRINCIPAL TOWER WINS MULTIPLE AWARDS AT 2015 INTERNATIONAL PROPERTY AWARDS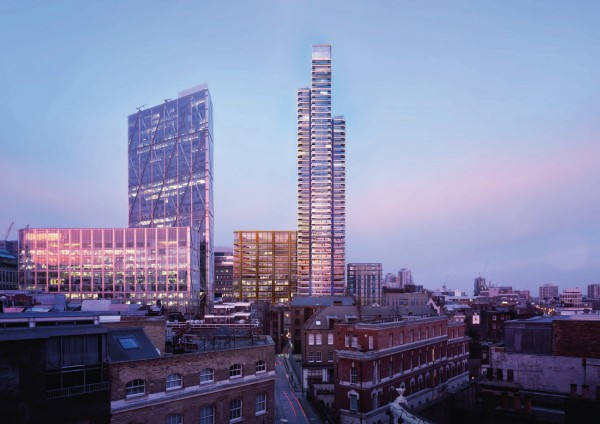 W1 Developments Ltd, Brookfield Property Partners and Concord Pacific are delighted to announce they have won four awards at the 2015 International Property Awards, for the marketing of Principal Tower, London EC2. The awards were won in the following categories:
- Apartment category for Principal Tower, London
- Development Marketing category, for Principal Tower, London
- Residential Development category for Principal Tower, London
- Residential High-rise Development category for Principal Tower, London
Principal Place is a landmark, new mixed-use development located on the City of London/Shoreditch border and designed by Foster + Partners. It will include 600,000 square feet of Class A offices, 20,000 square feet of retail, a half acre public piazza and a 50-storey residential tower – Principal Tower.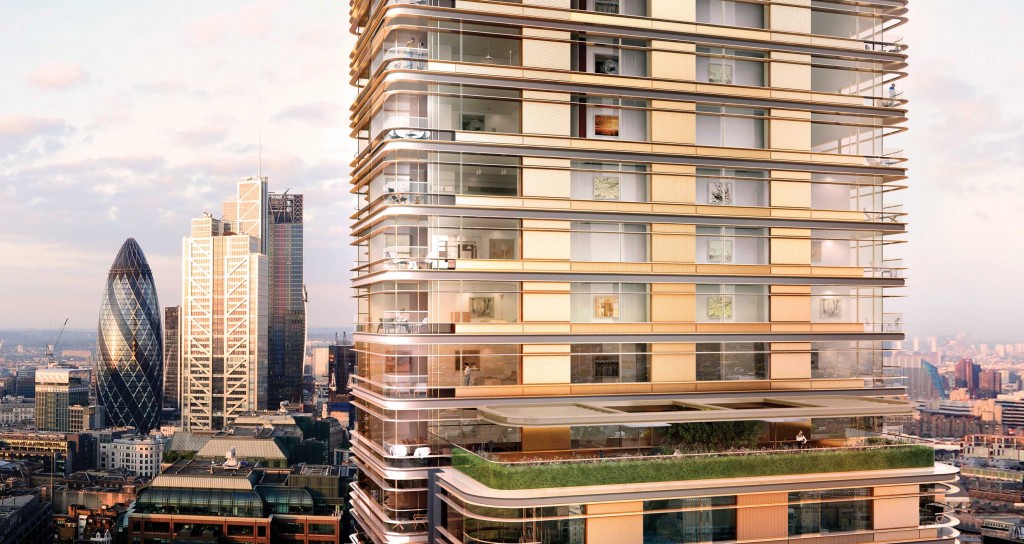 Envisioned to become the number one destination in the city in which to live, work and play, Principal Tower is under five-minutes' walk from Liverpool Street Station. It also offers exceptional connectivity with four underground lines, national rail links and Crossrail from 2018.
The Principal Tower development project is under 50/50 joint venture management between Brookfield Property Partners and Concord Pacific, Canada's largest community developer. Brookfield Property Partners is responsible for development and project management while Concord Pacific undertakes sales and marketing activity supported by W1 Developments. Together they form a great team with vast experience and outstanding success in property development.
The key design challenge is to successfully connect the vibrant world of Shoreditch to the central business district in the City of London. Furthermore, the aim is to create an exciting complex contextually related to its surroundings, sympathetic to the South Shoreditch Conservation Area when viewed close up, but with a prominence when viewed from a distance.
Principal Tower will bring 273 premium one, two and three-bedroom serviced apartments to East London. The residential tower will reach 175 metres high and offer expansive views across the capital in every direction from Canary Wharf in the East to St Paul's Cathedral and the Houses of Parliament in the West.