PRESERVING OUR PAST FOR THE FUTURE
A state-of-the-art Out Patients Assessment Centre for the Royal National Orthopaedic Hospital. The medical facility sets a new standard for NHS operated facilities and is a Centre of National Excellence. The hospital welcomed its first patients in December 2009 and was formally opened by the Duke of York in spring 2010.
Alongside the new outpatient department for the RNOH, luxury and affordable housing was developed, a double-height ceilings hotel style reception, a landscaped communal courtyard garden and the restoration of the hospital's former Waiting Hall – 'The Listed Hall' – into beautifully designed office space.
When the outpatient department of the Royal National Orthopaedic Hospital was opened in 1927, mounted on the waiting room's walls were a remarkable series of murals painted by Katharine Anne 'Nan' West. Titled the 'Cycle of Seasons', they depict typical monthly scenes and activities within the landscape, and ambitiously cover more than 90 sq. m. of wall space.
In recognition of their cultural importance, and to assure their preservation, the outpatients' hall with the murals received Grade II listing by the Department for Culture, Media and Sport as being of special historic interest. Alongside English Heritage, W1 Developments Ltd commissioned the restoration of the murals, each one being removed and lovingly restored off site before returning to once again taking pride of place within the Waiting Hall.
W1 Developments consulted with the Developer to deliver the project.
PROJECT COMPLETED: 2012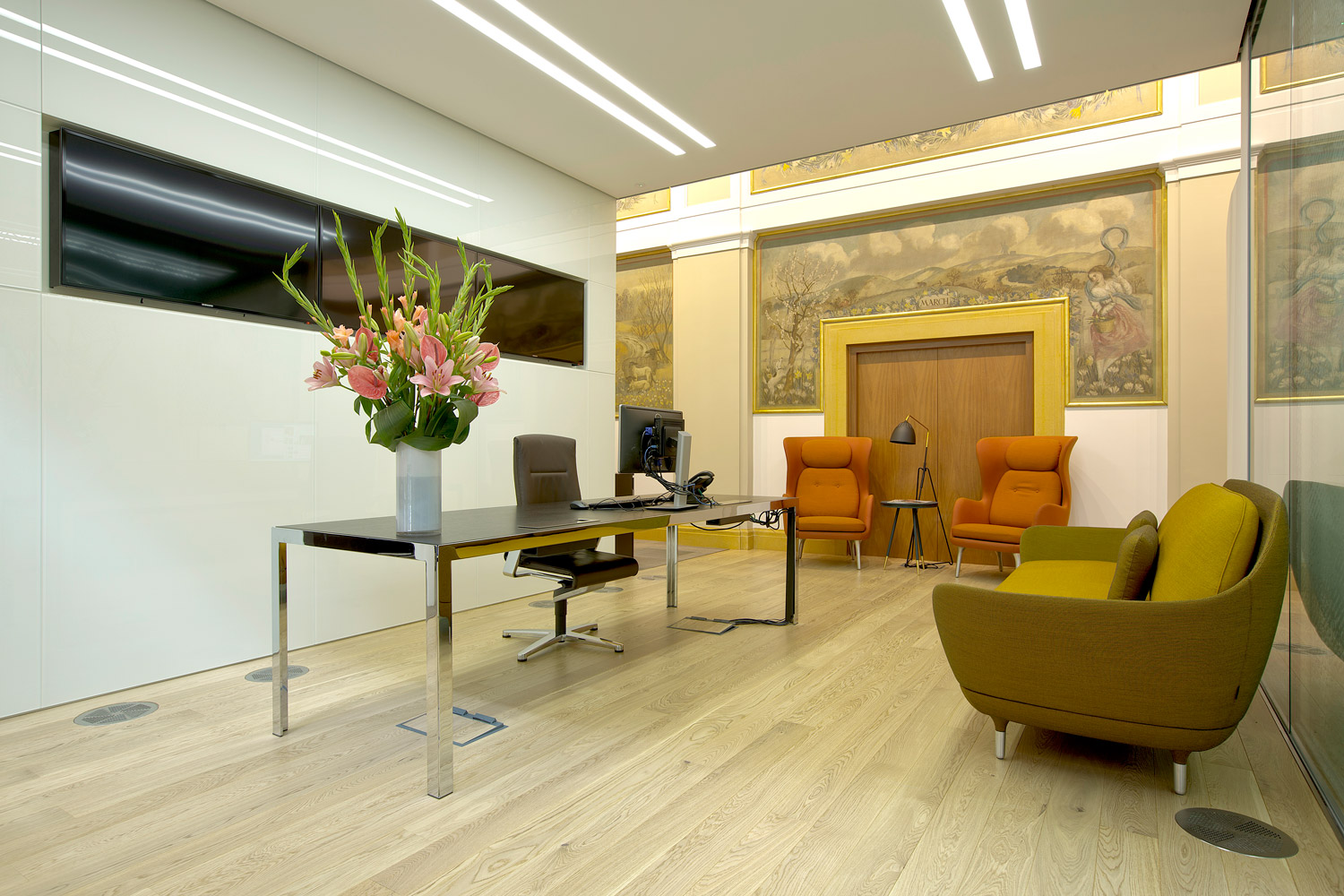 The Listed Hall
|
Restored murals on display in the new office reception
ONE OF THE LARGEST PIECES OF ART TO SURVIVE FROM THIS PERIOD IN LONDON.
English Heritage
|
'Nan' West murals in The Listed Hall
Contact
RNOH
45 Bolsover Street
London W1
+44 (0) 20 8954 2300
Architect
HOK
90 Whitfield St
London
W1T 4EZ