Luxury London apartments project launches sales in Dubai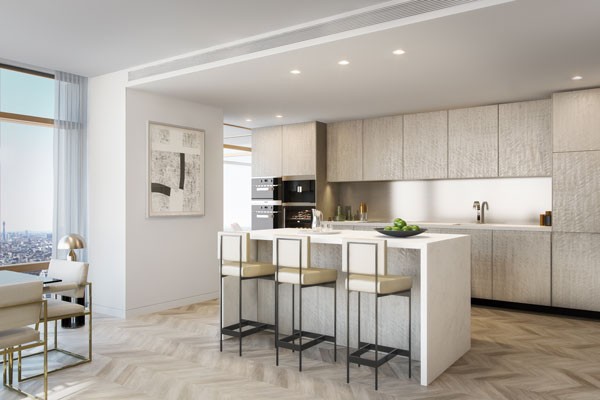 London's latest luxury apartment development has launched sales in Dubai in a bid to lure Middle East investors.
Upper House, designed by renowned architects Foster + Partners, occupies the top 30 floors of Principal Tower, a 50-storey residential landmark in London's financial district.
The luxury apartments are the first in the world to be designed both inside and out by Foster + Partners, the architects behind developments including Zayed National Museum in Abu Dhabi, Al Faisaliah Complex in Saudi Arabia, Queen Alia International Airport in Jordan, The Gherkin in London and Beijing International Airport.
The Upper House is the second phase launch at Principal Tower, a joint venture between Brookfield, Concord Pacific and W1 Developments.
Apartments are priced from AED9.3m for two bedrooms and include access to a shared gym, spa, screening room, lap pool and 24-hour concierge. The tower includes a piazza, shops, offices, cafes and restaurants and is linked to five major transport hubs.
Tim Wright, director of residential sales at Jones Lang LaSalle, the selling agents for Principal Tower, said Middle East investors had been keen buyers of London property.
"Over the years, London's stable real estate market has become known as a safe haven for Middle East investors, and the city remains the principal target for regional capital," he said.