Across the Sea: London's latest developments show off the city's diversity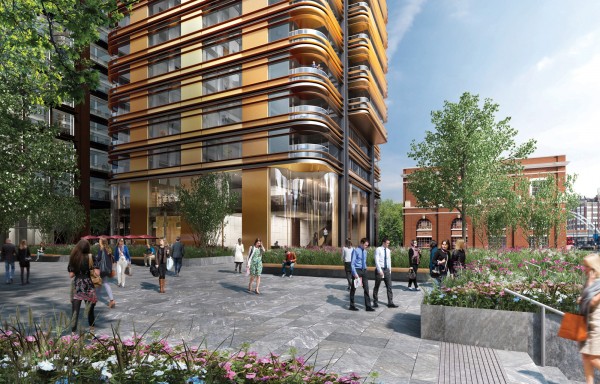 Strong residential investments in prime locations are, in reality, fewer than would seem. With local buyers becoming more active in many prime markets (Sydney, London), overseas road shows are becoming more rare. If you missed the last development that rolled into Hong Kong, relax. There are still some out there worth a look.
First Principles
Ever since Sir Norman Foster envisioned the Gherkin — formerly the Swiss Re building and now known officially as 30 St Mary Axe — London's commercial skyline has been transforming at a rate equivalent to Pudong 10 years ago. Like Shanghai, its stunning avant-garde architecture has been somewhat restricted to commercial developments.
Grant Brooker, a former is Foster + Partners' design director and Christopher Murray, managing director of W1 Developments, plan to tip the balance in their favour with the sales launch of the 50-storey Principal Tower in fashionable Shoreditch. London-based W1, in a joint venture with Toronto-based Brookfield and Vancouver's Concord, are the suits behind the 243-unit residence with a lively piazza. It is sited in Principal Place, a mixed use development with a heritage building revitalised into hip shops and restaurants, and a mid-rise building featuring 600,000 square feet of office space.
"This is not a phased project," says Murray. "When homeowners receive their keys to Principal Tower, every aspect of Principal Place will be open."At 15.3 percent growth in 2013, investment yields in London comfortably surpass traditional residential zones, though Murray believes that "buyers are purchasing Principal Tower for personal use — many Asians have strong ties to London." With 111 one-bedroom, 122 two-bedroom and 10 three-bedroom units ranging from 500 to 2,500 square feet, prices start at £600,000 (HK$7.6 million). "The tower is sited upon one of the rare plots of land that isn't governed by height restrictions," explains Brooker. In plan, the building resembles a four-leaf clover and is clad in a bright copper alloy. In elevation, the central core splits at the upper levels to take on anthropomorphic attributes that recall Chicago's iconic 1973 Willis (Sears) Tower. "We designed it to give a maximum number of corner views, and its shape was the result."
Principal Tower and Principal Place are slated for completion by 2017.